how to start a plantain flour business in Nigeria? This is the point of concern for many business people who want to start working on this. With the increasing demand for plantain powder, related businesses have also become a profitable investment project.
Background Introduction Of Plantain Flour Business
Plantain is the main source of food for people in Nigeria. The natural geographical environment determines that plantain becomes the main plant product in Nigeria. Studies have shown that although plantain is abundant in most parts of Africa every year, plantains are perishable, short-lived, and inconvenient for transportation, resulting in a lot of waste. Therefore, plantains are often processed into plantain flour for sale. This is also a business opportunity for developing plantain business in Nigeria, which has a lot of profitability.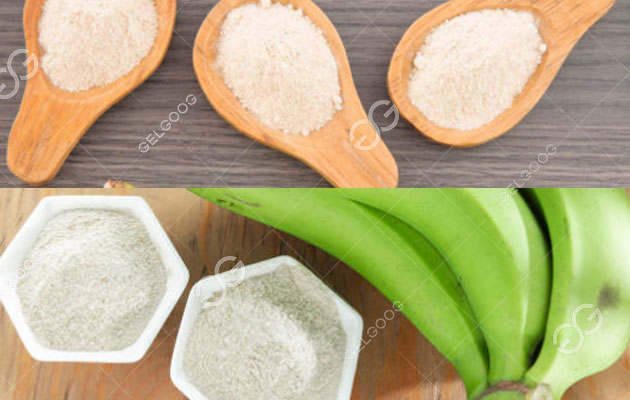 How To Start A Plantain Flour Business In Nigeria?
Understand the market; when you start a business, of course, you must understand its market and determine its feasibility, such as market demand in recent years, consumer groups, consumer preferences and so on.
Develop a plantain flour business plan: A set of detailed business plans can help better implement this plan.
Understand the processing technology: Understand the complete plantain flour production line processing process including washing and peeling, slicing, drying, milling, packaging, and so on.
Confirm the production location: If you want to produce this product on a large scale, you need to select the factory, confirm the size of the factory and the location of the source of goods. On the other hand, if you only want to produce on a small scale, you can buy one or several stand-alone machines.
Purchase plantain flour processing machine in Nigeria: According to your actual needs, purchase a complete plantain flour production line or a stand-alone machine.
Start production: start production and test the quality of the product.
Sales and sales: start marketing and sales to build a brand.
Feedback improvement: Continue to improve and improve based on consumer feedback.
After knowing how to start a plantain flour business in Nigeria? You need to know that the plantain flour-making machine is the basis of this business and decide to produce it. The production of plantain flour processing machines in Nigeria mainly includes a plantain washing machine, plantain blanching machine, plantain slicer, plantain dryer, plantain milling machine, plantain flour packaging machine.
The above is about how to start a plantain flour business in Nigeria? If you want to know more details about the plantain flour production machine, you can leave us a message. As a professional plantain flour solution manufacturer, we will provide you with a more suitable solution.