Description
The banana chips seasoning machine is mainly used to season the fried banana chips. The whole machine is made of stainless steel, with high quality and reasonable structure. This seasoning machine is equipped with a vibrating powder-spreading device, which can obtain a finished product with uniform seasoning. In addition, the length and diameter of the seasoning cylinder can be customized according to the customer's output. It is usually used with a production line or can be used alone.
Product Structure And Working Principle
Working principle: When the fried banana chips fall into the drum, they will be driven by the stirring blade to move upwards, and then fall from above. The whole process can be evenly mixed with the seasoning powder.
Structural composition: This chips seasoning machine is mainly composed of main components such as bracket, roller, roller transmission system, powder making system, powder feeding system, plate and so on.

Characteristics Of Chips Seasoning Machine
Adopt the digital panel to control, the speed is adjustable, and the degree of automation is high.
Firm welding, bright surface, easy to clean, no noise.
The inclined angle design is equipped with a vibrating powder-spreading device for seasoning.
Equipped with a screw feeding device, which can stir independently at the same time.
There is a seasoning control device on the drum to ensure even seasoning.
The diameter and length of the drum can be customized
Application OF Banana Chips Flavouring Machine
This banana chips seasoning machine is suitable for the food processing industry to season a variety of fried foods: puffed foods (potato chips, plantain chips, banana chips, sweet potato chips, cassava chips), nut foods (peanuts, broad beans, green beans), oil Fried noodle products (chinchin, ghana, dumplings, crispy rice), fried meat products (chicken, pig skin, fish skin, shrimp), etc.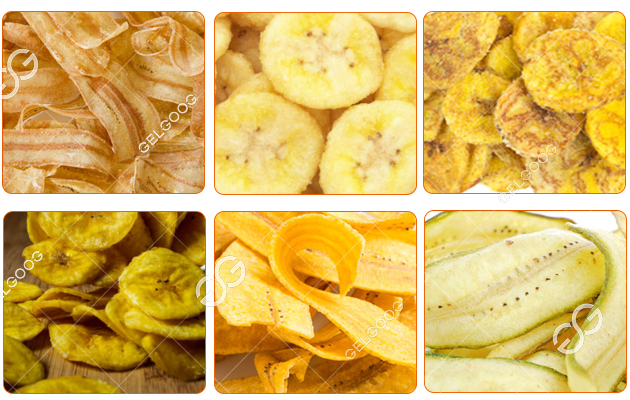 Operation Points Of  Seasoning machine
After checking that the circuit is normal, connect to the power supply.
Start the seasoning machine and dusting device to normal operation
Transfer the required seasoning materials to the seasoning drum
Adjust the required speed, the speed can be slowed down, not less than 70% of the speed
 If the material moves forward in the drum too fast, the inclination of the drum can be reduced, and too slow can increase the inclination of the drum.
During the working process, there are always seasonings in the dusting box. If the seasonings are found to be insufficient, add them in time.
Precautions
The chips banana chips seasoning machine should be placed on level ground. For equipment with wheels, the brakes of the casters should be opened to prevent the equipment from sliding.
Connect the power supply according to the rated voltage of the equipment.
When operating the equipment, do not put your hands on the inside of the equipment.
After the equipment is finished, the power supply must be cut off before the machine can be disassembled and washed.
Technical Parameter
| | | | | |
| --- | --- | --- | --- | --- |
| Model | Power(KW) |  Dimension(MM) | Weight(KG) | Roller length(MM) |
| GG1500 | 0.75 | 1800*700*1600 | 180 | 1500 |
| GG2000 | 1.1 | 2300*800*1700 | 220 | 2000 |
| GG2400 | 1.1 | 2700*900*1700 | 260 | 2400 |