Description
Banana chips are a popular fried food. The banana chips processing machines provided by our company mainly include, banana slicer machine, banana frying machine, banana degreasing machine, banana chips seasoning machine, banana chips packaging machine. A high-quality product can be obtained through a complete line of banana chips.
Introduction of Banana Chips Processing Machine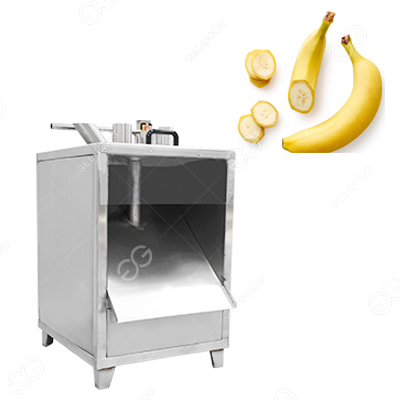 Banana slicer machine: It is specially suitable for banana slices, the surface is smooth and neat after cutting, and the pulp is not damaged.
*Slice thickness can be adjusted by the knife disc button.
*Four feeding holes, four kinds of slicing effects can be obtained, such as round banana slices, banana strips or diagonal banana slices…
* Simple operation, just press the button on the top of the machine to start working.
---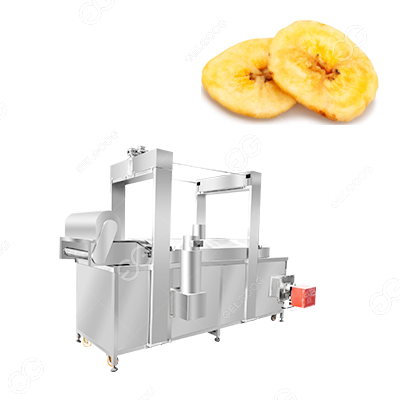 Banana chips frying machine: This machine can evenly fry banana chips to obtain the finished product with golden color, crispy and delicious.
*A variety of heating methods can be selected: electric heating, gas heating, coal heating.
*The processing capacity is between 200kg/h-1000kg/h.
*Fry evenly, and the frying temperature and frying time are easy to control.
*Can be configured with oil storage tank and oil filter device.
---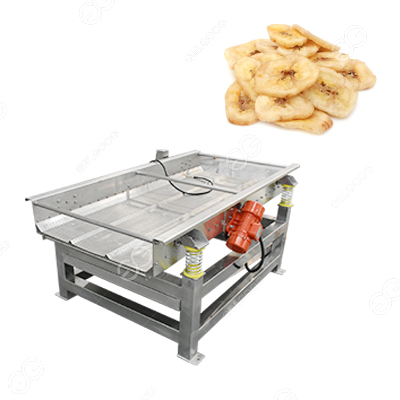 Vibration deoiling machine: It can effectively remove the oil on the surface of the fried banana slices, and the deoiled banana slices taste better.
*The whole machine for banana chips is made of stainless steel that meets food safety.
* High working efficiency and good degreasing effect.
*The oil after degreasing can be recycled and reused.
---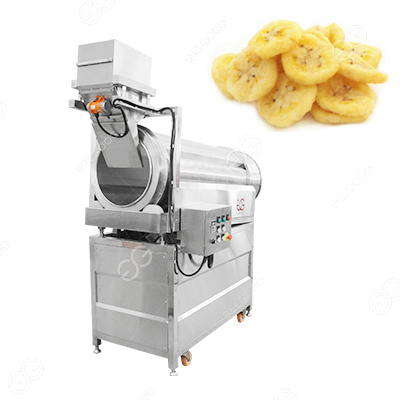 Roller seasoning machine
*This machine can work with a variety of seasoning machines to obtain banana slices with different flavors.
*Continuous work, automatic spreading, convenient and quick.
*The speed can be adjusted by the tilt angle of the machine.
---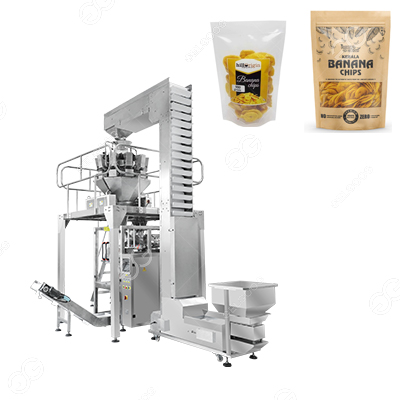 Banana chips packaging machine
*PLC automatic control, man-machine interface, simple operation, and maintenance.
*accurate precision can realize weighing and packaging integration.
*All parts of the machine in contact with materials and packaging are processed with materials that meet food hygiene requirements.
---
Advantages Of Machine For Banana Chips
*Each machine for banana chips is made of 304 stainless steel with excellent quality.
*Each machine can be customized according to the customer's needs.
*The obtained banana chips are clean, hygienic, delicious, and fragrant.
* High work efficiency, labor-saving, low cost, high return.
*Suitable for making banana chips on a large scale.
*Low breakage rate and low noise during the seasoning process.
If you want to know more details about the banana chip processing machine, you can leave us a message and we will quote you as soon as possible.