Description
Our company provides a variety of green banana drying machines, mainly divided into drying boxes, heat pump dryers, continuous mesh belt dryers, etc. Customers can choose according to their needs and the nature of each machine, support customization, after drying The finished banana chips are of good quality.
Banana Dry Fruit Machine-Drying Box
The drying oven uses an air-flow ascending hot air circulation to dry bananas. Axial circulation fans are used to generate strong wind. Under the action of radiation heat exchange and convection heat exchange, the air is heated and then acts on the box.
Advantage
Beautiful and compact design, small footprint, simple and ingenious structure, equipped with independent carts and drying trays, high single output efficiency, easy installation and maintenance.
The overall design adopts a high-strength steel structure, and the peripherals are equipped with high-temperature-resistant thermal insulation rock wool to ensure that the external temperature of the circulating oven is safe and touchable.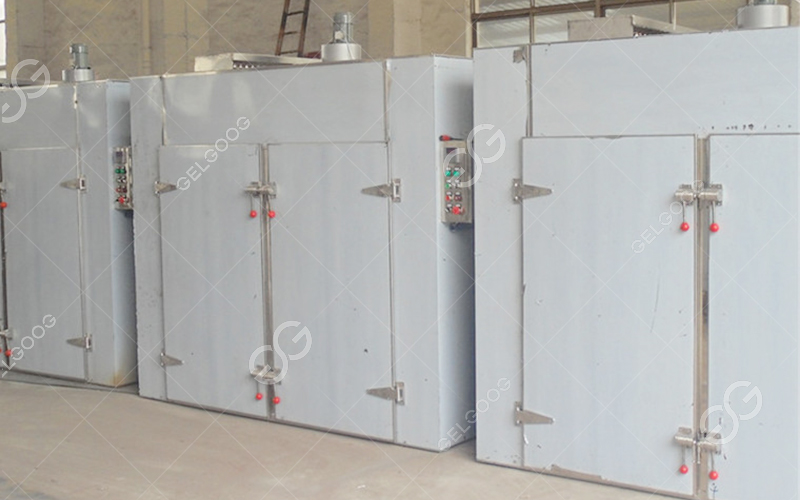 Green Banana Drying Machine-Heat Pump Drying
The banana heat pump dryer machine uses a very small amount of electric energy to drive the compressor in the heat pump host to do work, compress the heat pump refrigerant into a high temperature and high-pressure gas, enter the condenser to release heat, and the heat is continuously dried under the action of the circulating fan system. The bananas in the room are heated for a drying effect.
Advantage
 It can be dried for a long time, and the heat in the dehumidification can be recovered and utilized well, which can increase the efficiency of the drying room, and can also play an energy-saving effect.
By providing a simple structure, easy to use, accurate temperature control and humidity control, safe and reliable drying, it can also meet the drying needs of large-scale fruit and vegetable drying, Chinese herbal medicine drying, fish drying and other agricultural and sideline products drying needs. Simple drying room.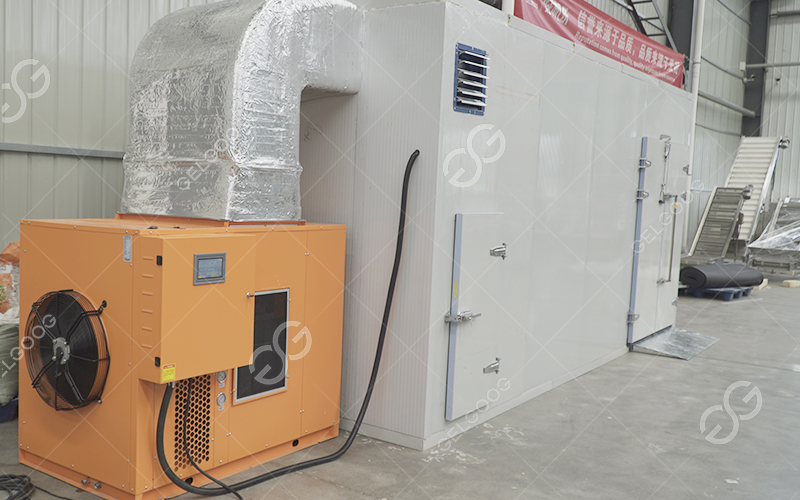 Banana Dry Fruit Machine-Continuous Drying
The bananas will be evenly fed into the green banana drying machine through the feeding conveyor and will be cyclically turned over under the transmission of the inner multi-layer stainless steel mesh belt. The hot air will pass through the material layer of the stainless steel mesh belt layer by layer from bottom to top, take away the moisture in it, and discharge it from the top of the drying host to achieve the drying effect of the material.
Advantage
It can realize centralized, industrialized, intelligent and automatic processing methods, which are highly appreciated by the industry and users.
Banana continuous mesh belt dryer is mainly used for large batch and continuous drying operations of materials. It adopts a multi-layer circulating and turning structure inside, which has the advantages of large processing output, high work efficiency and good drying quality.